Business development trainers to newspaper ad reps, managers, and designers worldwide since 1993.


Response Oriented Selling is a training program dedicated to changing the way newspaper print and digital advertising is sold throughout the world. Through our blended learning programs, we help ad sales professionals build deeper expertise and leverage that expertise to take control of the sales process, closing more sales with larger ads at a higher frequency than previously thought possible.
Bob McInnis, Founder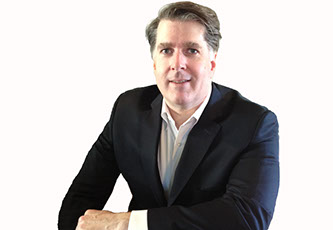 Bob McInnis is a 30-year veteran of the business side of the newspaper industry. After graduating from Dartmouth College in 1984, he got a job as a newspaper ad rep at his hometown's weekly newspaper group.
He eventually served as ad director there and at a larger group of 10 quality community newspapers before being hired by 750,000 circulation Newsday/New York Newsday as their major accounts supervisor. After that, he became their training manager, responsible for the training and support of over 100 ad reps.
He had developed a different approach to ad sales that he started teaching his ad reps that drove substantial results, prompting Suburban Newspaper of America (now called the Local Media Association) to name his approach "the best idea of all time".
Newsday's sales jumped $3 million from the program the first year he implemented it there, even in the middle of a recession, and he started getting invitations to share his new approach at the American Press Institute and the International Newspaper Marketing Association.
In 1993, he launched his consulting practice and has spent the years since working with over 1,000 newspapers and newspaper associations in numerous countries. While the variety of products have evolved over the years to include digital, the motivations behind why local businesses buy advertising has not, making the integration of paid digital—and even selling against social media—seamless.
McInnis has tens of thousands of hours invested in the question, how do you sell the one thing that prospective advertisers really want—response—when everyone believes it's impossible?
McInnis' program has evolved from on-site seminars for ad reps, managers, and designers into a complex blended learning program.